Privacy Policy
In this privacy policy OnlineCasinosNZ.nz may be referred to as: "casino", "website", "platform", "company", "portal", "we", "us", "our".

You will learn about the main ways in which we collect information, how we use it and the methods we use to protect ourselves against fraudsters.

You will be provided with general information that needs to be provided before you can start gambling.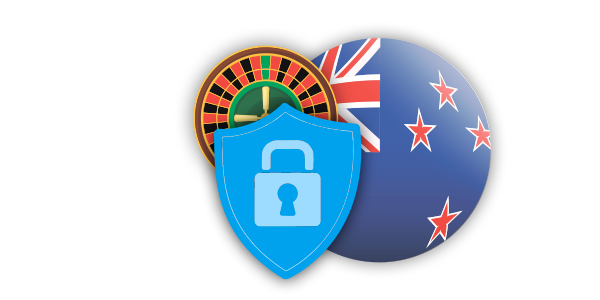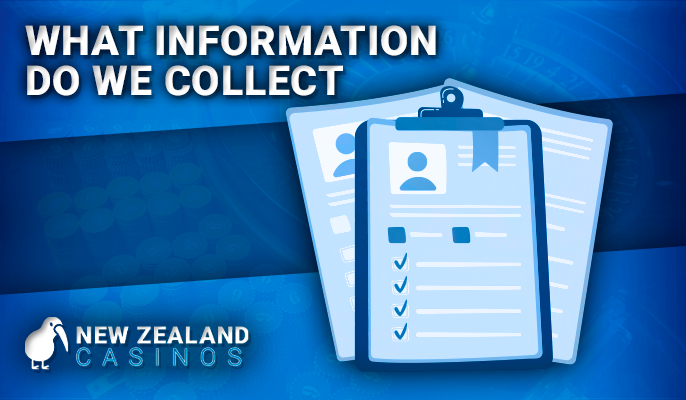 What personal information do we collect?
We collect personal information from all players who cooperate with us in New Zealand. You will have to provide many documents to create an account:
Email;
Mobile phone number;
Surname, first name, and patronymic (if any);
Gender;
Date of birth;
Passport or driving license;
Utility bill not older than 3 months;
Bank statement in NZD currency;
Selfies with your documents.
In addition to the personal information we may use to identify and verify any customer in New Zealand, we collect many technical data. This technical data is automatically provided by your computer:
Geolocation;
IP address;
Browser used;
Operating system;
Your preferred language etc.
Please note that we only collect voluntarily provided information for legitimate purposes and functions of OnlineCasinosNZ.nz.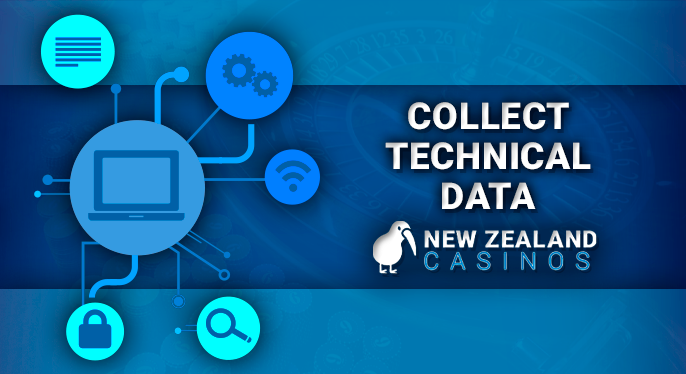 ---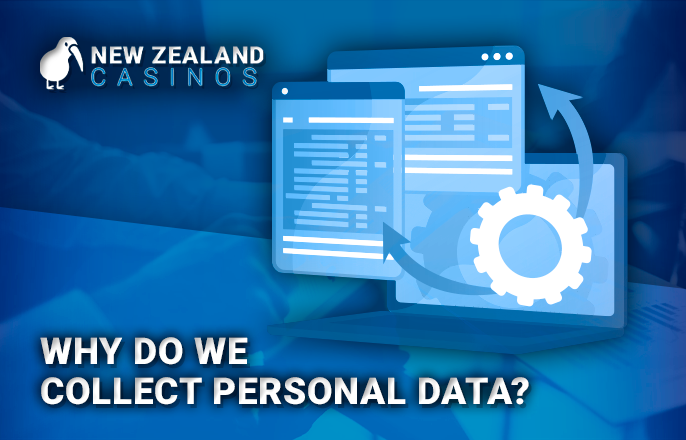 Why do we collect personal data?
Our platform OnlineCasinosNZ.nz brings you a list of the best-known and most convenient online casinos in New Zealand. Our platform collects information through various programs and cookies. We only collect information for adequate and law-abiding purposes.
We collect information to help us evaluate our users' activity and, based on the information provided, offer better and more personalized offers.
You can also voluntarily subscribe to our newsletter to receive new offers in the gambling market. The timely notification will also enable you to be the first to receive offers and therefore increase your capital.
The information you receive will be communicated without the use of any personal customer details so that you remain incognito.
---
To whom do we share your personal data?
All information you provide to us is confidential and secure. We will not share your data with third parties unless required by law. We will only share your information if it is necessary to comply with the legal process or to prevent fraud.
Please note that we do not accept any fraud. If players provide false information or if we catch a player engaging in fraudulent activity, we will be forced to report it to the appropriate authorities.
We provide information on the best gambling services such as poker, slots, jackpot games, and more. You can play every day for real money. We provide all players with the benefits of player privacy protection. But we cannot protect you if you let your guard down and give access to your account to third parties, especially minors.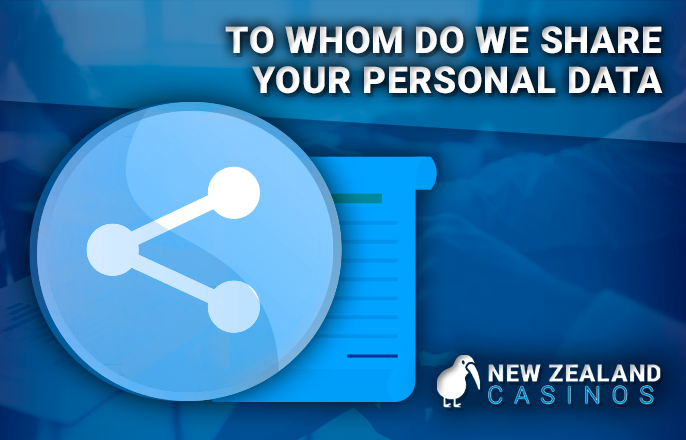 ---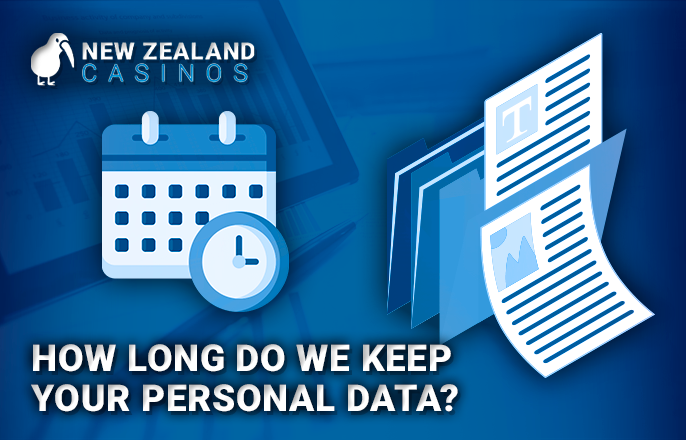 How long do we keep your personal data?
Our OnlineCasinosNZ.nz team does the highest quality reviews of all possible online casinos in New Zealand. We collect some personal information from our readers for our UX.
You can subscribe to our mailing list to receive the latest reviews. You will also be able to receive great bonus offers through our newsletter.
You can also share the comments you've left after reading the reviews.
If you do not want to receive promotional offers or do not want to share your data on the use of our OnlineCasinosNZ.nz platform through cookies, you can disable all of these options. Please note that you will never receive any offers to join a game with favorable terms and conditions once the notifications have been deactivated.
Your data is stored on our servers for 1 month. This is enough time to analyze them and use them to improve our website.
---
Security and storage of your data
We use the best and most popular security system to ensure the security of your data and the storage of your financial transactions. We use 128-bit digital SSL encryption for all customer data. Once encrypted, all data is placed on a separate company server.
Only specially trained staff have access to personal information, and they only have access to information that allows them to offer promotions.
Because our OnlineCasinosNZ.nz platform is only intended to provide a list of the best services offered in New Zealand, we only store information about our customers' activity on the platform to create better promotional offers.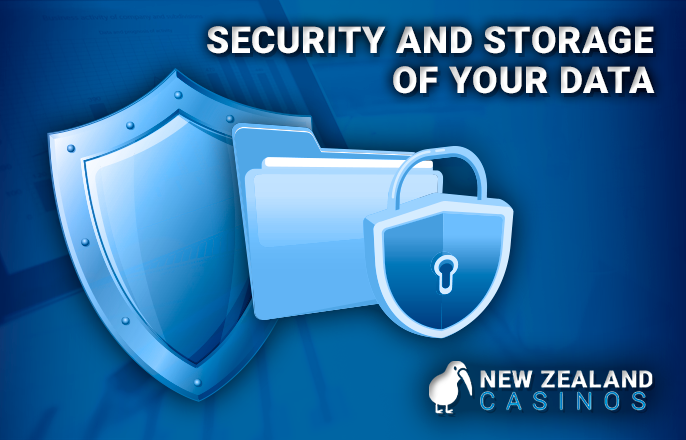 ---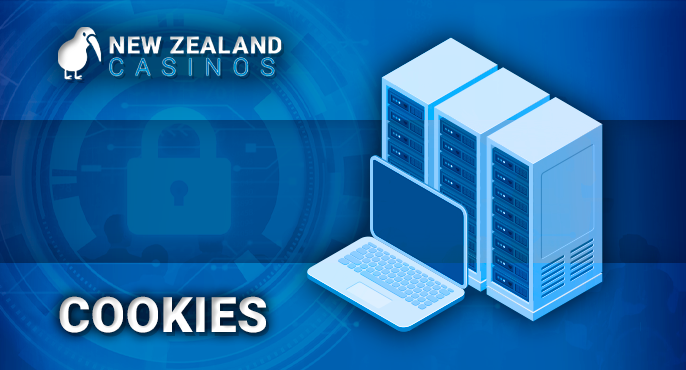 Using of Cookies
A cookie is a small file stored in your browser that automatically remembers all customer activity on our platform.
A cookie allows us to collect all information relating to customer activity on our site. All the information provided is easy to construct and we can create clear reports and analyses. We can use this data to offer our users a better gaming experience.
The cookies feature is automatically enabled. By using our platform you agree to their use. You can disable this extension in your browser at any time, but please note that you will no longer be able to receive useful offers from our platform.