Terms and Conditions
OnlineCasinosNZ.nz and all of our products have terms and conditions of use, which every Kiwi player should be familiar with. When you visit and use the website, this means that you agree to the terms and conditions that apply to gambling and all legit services. Confirmation that you will follow our T&C's is automatic when you use this site.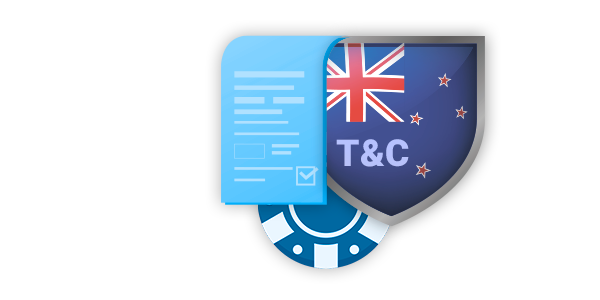 If you take some time and read the main terms and conditions of OnlineCasinosNZ.nz, you can protect yourself from many difficulties. In case you have any questions, you can at any time ask for advice to support the service.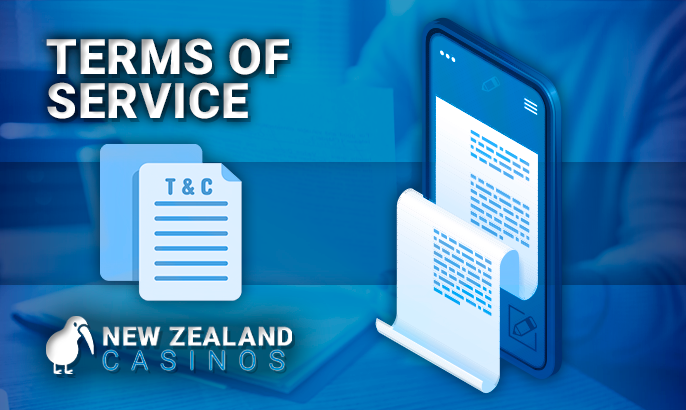 Terms of Service
This agreement shall be regarded as a disclaimer of responsibility for the interaction between OnlineCasinosNZ.nz and the User.
By using the website, the user automatically agrees with all the conditions that are specified in the Agreement or Privacy Policy. This fact indicates that the user agrees that he will be automatically updated with any changes that the Provider makes to his system if you do not accept any terms, rules, or conditions, you should immediately stop using the site.
Please make sure you are familiar with the policies and terms and conditions of the site before accessing the information and services on the website.
This document describes the rights, requirements, and responsibilities of Users in the provision and use of services.
---
Limitation of Liability
We will not be liable to you, any person, or any organization for damages arising out of your use of the site, including lost profits or any other losses.
Under no circumstances shall we or our related parties be liable for any site interruptions resulting from FORCE MAJEURE. Including, of course, various problems with equipment, power and/or technical protection, natural disasters, natural calamities, or government action.
You also agree that neither we nor any other entity is responsible for any incompatibility between our websites and those of third parties, including our operator partners, or for any problems you experience with TRANSACTIONS (including through bank transfers, or any other payment methods) associated with your resources. Restrictions in this section and in these terms and conditions apply only in accordance with the applicable laws of the country where the players are located.
---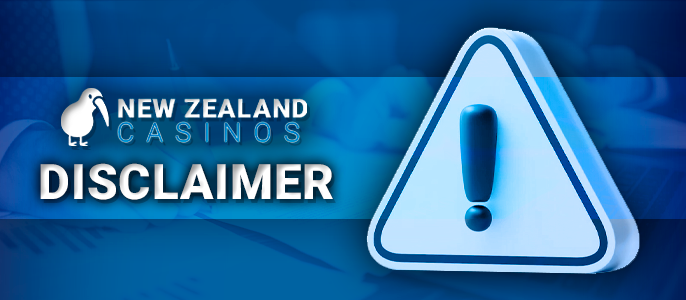 Disclaimer
Access to the Website and use of services may be at the sole discretion and risk of the User.
We are not responsible for any damage caused by clicking on links located on our website by any means.
We offer the opportunity to refuse to provide any services to Kiwi players without prior notice and/or any additional payouts.
---
Intellectual Property Rights
All content (including text, graphics, images, videos, audio, or other materials available on the site) belongs exclusively to OnlineCasinosNZ.nz. The website is considered the sole owner of all rights to the displayed content.
Notwithstanding this, any and all of the aforementioned material is entitled to copyright protection or intellectual property rights. The website is the owner of all trademarks and trade names associated with OnlineCasinosNZ.nz. In any case, the misappropriation of content by the user is prohibited. As a rule, failure to comply with the terms of use of the material should be considered a violation of copyright.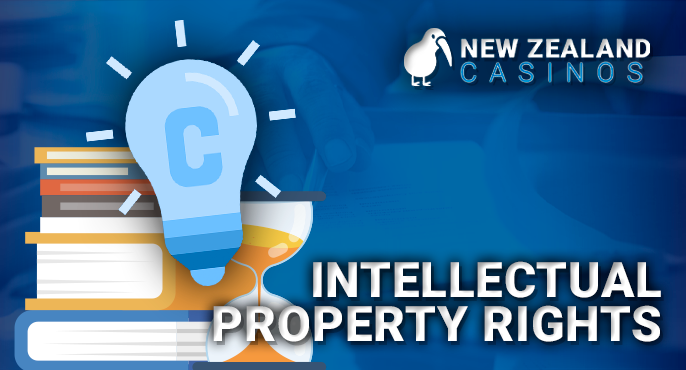 ---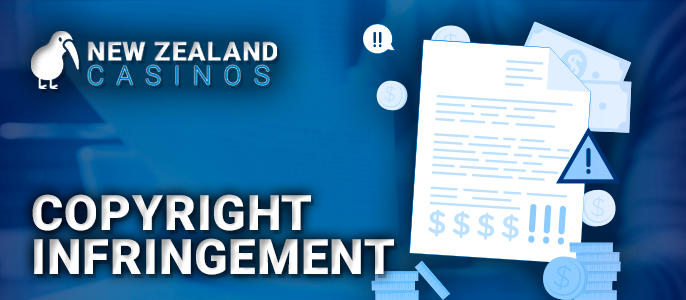 Copyright Infringement
In the case of copyright infringement, the User promptly fastest the Provider on the same day as the infringement was noticed. The official name of the company, any available contacts, a physical or electronic signature, as well as statements confirming the validity and correctness of the claim, must be provided. All claims will be handled in the usual manner and a reply will be sent by email.
---
Complaint Procedure
If you have reason to believe that our content violates your intellectual property or other rights, you can tell us through our email [email protected]. You should include your contact information as well as the nature of your complaint. And we will do our best to have it resolved as soon as possible. If you attempt to misrepresent information to obtain any benefits or attempt to defraud, you will be held liable for damages.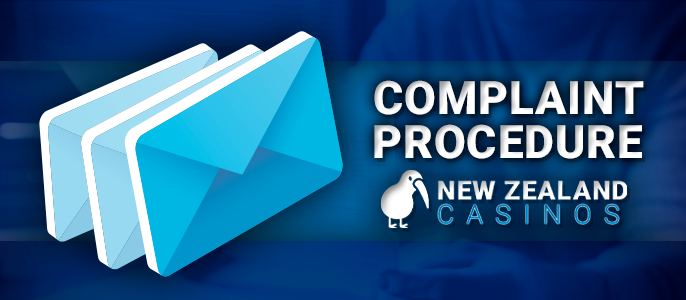 ---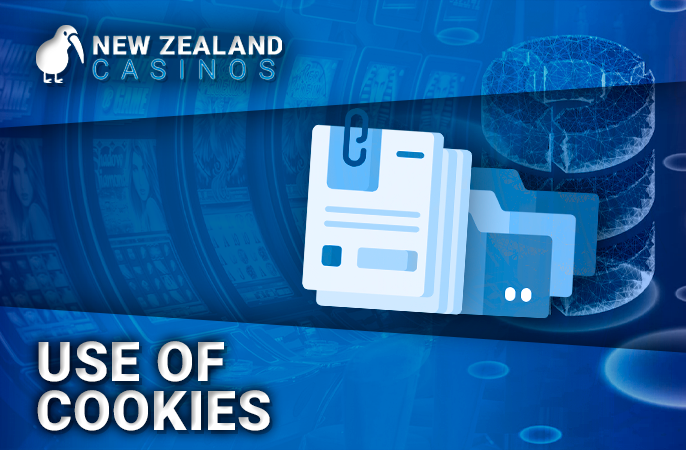 Use of Cookies
OnlineCasinosNZ.nz will place small files (known as "cookies") on your computer to collect information about how you browse the site.
Cookies are small text files containing a string of characters. They can be placed on your computer or mobile device and uniquely identify your browser or device. Cookies tell us whether your computer or device has been to this site before. They help us navigate efficiently between pages, remember your preferences, and generally improve your browsing experience!
Cookies help us remember what notifications we send you and make our general communications relevant to you and your interests. Any new information about your way of processing your data cookies will be immediately reflected in this policy and immediately applied to you or your data. If a change applies to the way we process your data, the OnlineCasinosNZ.nz team will take reasonable steps to let you know.
---
Wagering requirements
When using the various bonuses there are certain wagering rules, they must be observed for the subsequent withdrawal of funds in the established casino currency (dollars, euros, rupees, NZD, and other money). The main requirements for wagering bonuses are:
The duration of the bonus;
How many times it must be winnings;
The minimum wagering amount;
The minimum deposits;
What games this bonus applies to and more.
Each popular bonus, from the welcome bonus to the jackpot has its own conditions for wagering. You can read more about them by reading about the details of each bonus separately.