Responsible Gaming
Gambling is meant to give joy to its users so that everyone can have a fun and carefree time. However, there are times when players lose control and start spending more time and money on their entertainment, at such times the fun ends. It is at such moments that you need to think about taking a break or about reasonable limits on your playing time.
We at OnlinecasinosNZ.nz promote and respect the rules of responsible gaming. All online casinos sites we cooperate with and publish on our platform can set individual game time and deposit limits.
We have put together some useful information that will allow you to easily spot the hints of gambling problems and quickly start fighting back before it hurts your life. You can always count on our help, don't be afraid and contact our support team.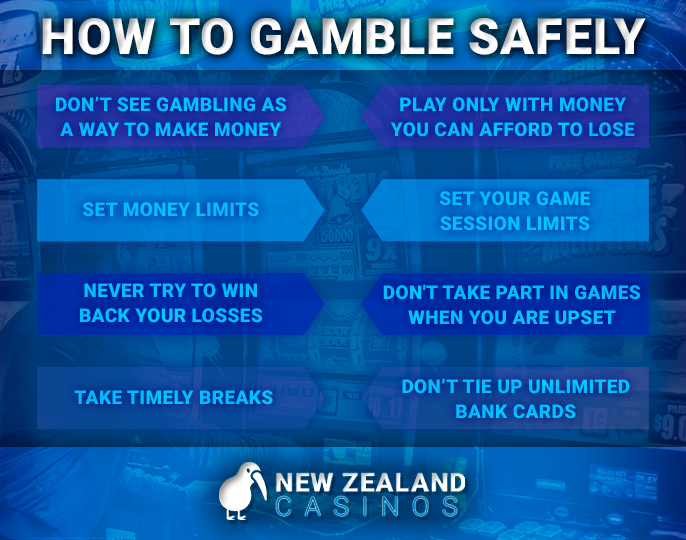 How to gamble safely
There are many organizations and websites specializing in gambling addiction and helping such people. In general, most organizations' recommendations for safe gambling boil down to the following:
Don't see gambling as a way to make money, all online casinos are designed to give joy and fun;
Play only with money you can afford to lose, never with borrowed or credited funds;
Set money limits for your betting account in advance;
Set your game session limits in advance;
Never try to win back your losses in a moment of frustration;
Do not take part in games when you are depressed or upset;
Relate gambling to other activities;
Do not tie up unlimited bank cards;
Take timely breaks;
Do not take drugs, alcohol or other psychotropic substances while playing for real money.
The list could be much longer. But this list is the most basic and easiest to follow. If your game complies with these rules then you are a good player.
---
Principles of responsible gambling
The most basic and first thing every gambler can do is to acknowledge their problem, and that is addiction. If you realize that you have a gambling addiction, don't be afraid to admit it and try to solve the problem with professional help. Admitting your mistakes is the first step toward solving the problem.
Analyzing and controlling your gambling time, finances and gambling habits is an extremely important aspect of understanding your problems. When you become controlled and disciplined, you will be able to look at the bigger picture and find out how much time and money you spend on your hobby. Once you have this information, you will be able to conclude.
If the problem continues to get worse, you can contact accredited organizations that help people with gambling addiction. Thanks to the resources of these organizations, you can get therapy from therapists who are sure to help you.
Remember that there is never any shame in asking for help. We encourage our clients not to be afraid and to admit their problems. The earlier you take the first step, the fewer consequences you will get.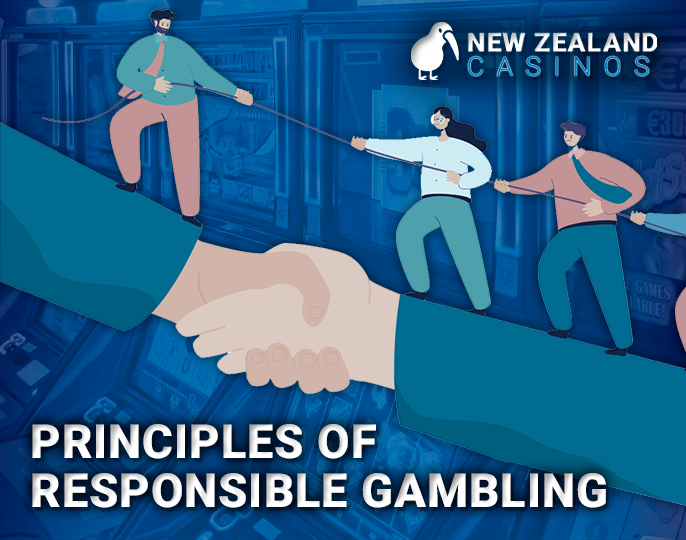 ---
How do you know if you have a gambling problem?
The easiest way to determine if you have a gambling addiction is to take the test we have prepared for all Kiwis:
1

Do you gamble all your free time?

2

Do you play in the casino to avoid problems in real life?

3

Do you feel stressed and frustrated when you stop gambling?

4

Do you increase your stakes more and more until you win?

5

Do you hide your playing at casinos from family and friends?

6

Have you tried to limit your gambling time, but to no avail?

7

Have you borrowed money and been unable to pay it back?

8

Have you sold your possessions to gamble in the casino?

9

Have you gone back to casino gambling to recoup previous losses?

10

Have you given up your hobbies to have more time to play casino games?

11

Do you constantly think about gambling?

12

Has gambling caused you stress or anxiety?
The more positive answers in this test, the worse your situation is. With the help of this test, you can soberly assess your situation and begin to solve your problems!
---
How to take control of your gambling problems
To control vulnerable players, online casinos can offer the following gambling controls:
Limits on playing time

You can set limits on your account for playing a particular game or visiting the platform in general. You will be able to limit your playing session to 30 minutes or 2 hours, after which you will be notified.

Deposit and withdrawal limits

You may set your deposit and withdrawal limits. Each limit is negotiated individually with the online casino support team. In general, you can set daily, weekly and monthly deposit and withdrawal limits.

Gaming History

You can control your spending and winnings. At each online casino, you will be able to view a detailed history of your gaming activity.

Timeouts

You can set yourself a time out when you play at the online casino. Once you activate the time out you will not be able to access your account.

Self-exclusion

Each casino can self-exclude players, but many accredited institutions can restrict access to all online casinos in New Zealand. The minimum restriction can be in place for 6 months, during which time you will not be able to visit an online casino or physical casino.

Deleting your account

You can be brave enough to delete your online casino account yourself and never return to an online casino again.
---
Child Protection
Children today have unlimited access to the internet. To play on online casino platforms, all users are required to undergo an identity check that verifies the player's age. Usually, the age of 18 or older is required to play at casinos, but in some regions, the law requires a different age.
If you have underage children and use your home computer to play online casino games, try your best to prevent children from gambling. Make sure you have a password on your computer and also take care of your parental control settings.
More resourceful children can use their parents' details to gamble discreetly at online casinos. Avoid such cases in your family, as gambling at an early age is extremely harmful to children.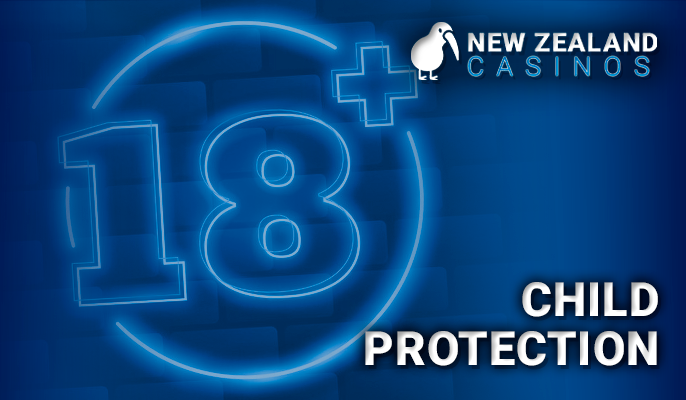 ---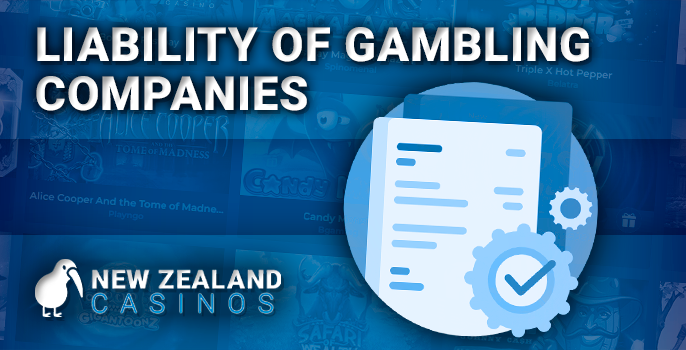 Liability of gambling companies
Every online casino that provides real money gambling in New Zealand is required to offer a full range of responsible gambling services. You can always check if there is an option to restrict play by checking the responsible gambling section or by contacting customer service. Any online casino can offer game session limits, deposit limits, time-outs, self-exclusions, and more. You'll be able to find contacts of accredited companies that can offer psychological support or therapy to improve your gambling situation.
---
Getting professional help
Despite all the precautions and restrictions, there are still problem gamblers out there. That's why it's important to acknowledge your problems and address them before it's too late. Gambling addiction should not be underestimated and many problem gamblers lose touch with reality, often leave their family, and stop communicating with loved ones.
That is why we at OnlinecasinosNZ.nz want all our clients to treat gambling responsibly, so we try to steer them in the right direction. We want everyone to enjoy their time at the online casino. We will provide you with many companies who can help you with advice if you have a gambling problem: